Automated Processing Technology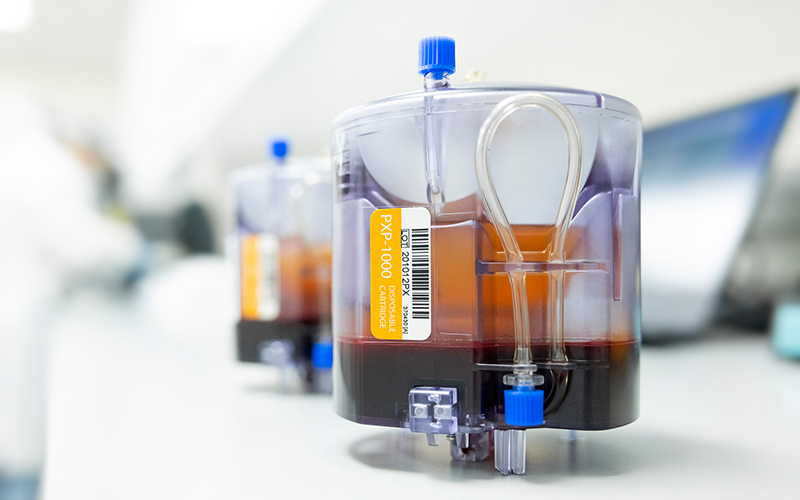 For immune cell processing, HealthBanks uses the automated PXP® system to separate immune cells from whole blood.  ThermoGenesis, a pioneer in the field of automated cellular processing, manufacturers both the PXP® & AXP® system which we use for whole blood & cord blood processing. The PXP® system uses light, gravity, & electromechanical valve system to gently isolate different cell components from whole blood within a closed-loop ystem which safely separates the immune cells while maintaining their health & viability.  This system is not available for use at any other US-based cell banks. Without using the proprietary & automated technology, immune cells can only be extracted using Ficoll manual method; thus, leading to a higher risk of contamination & cell quality.
Automated Cryogenic Storage Technology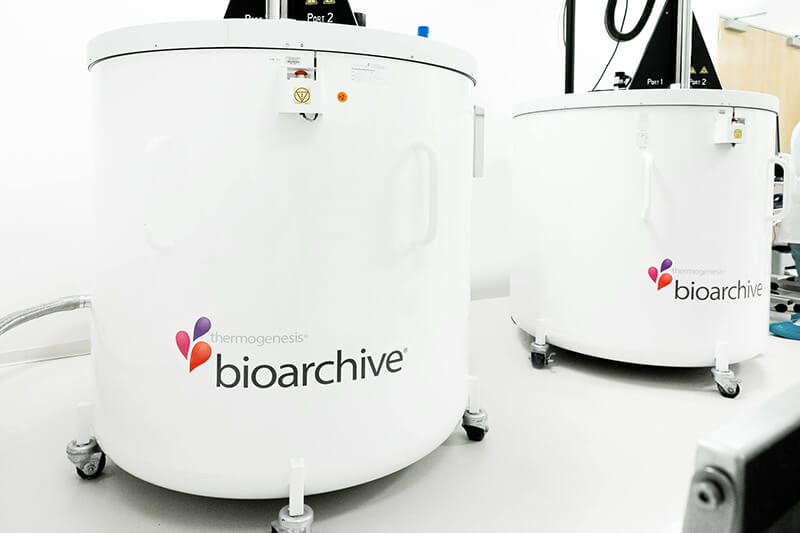 Once the target immune cells are separately, they can be stored in our automated cryogenic cell storage system called BioArchive®. The BioArchive® is a state-of-the-art cryogenic cell storage system that is FDA approved to cryogenically preserve our client's stem cells & immune cells in liquid nitrogen (-196° Celsius). The BioArchive® cell storage system is manufactured by ThermoGenesis, the same medical device company that makes our automated processing technology.
Technology Features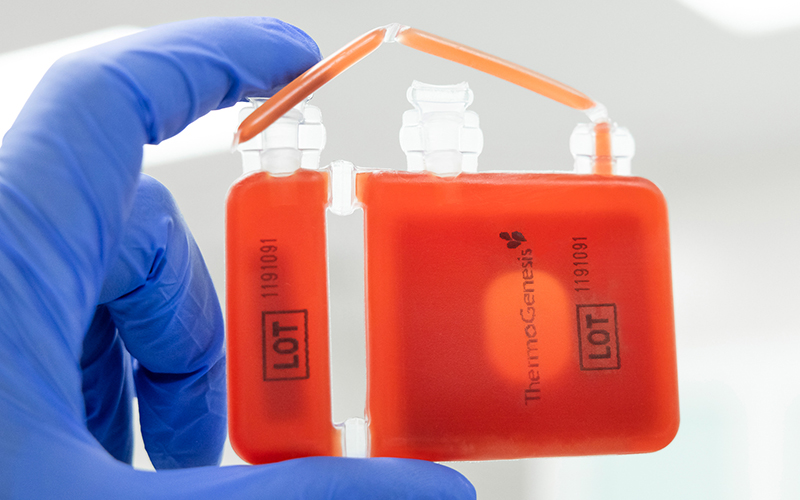 Closed-loop, automated cell processing system
Separates target immune cells from blood sample
cGMP compliant approved medical device
Consistently High MNC (+99%) & CD34+ Recoveries
Greater than 99% RBC Depletion
Rapid Concentration in Less than 20 Minutes
Quick, Accurate Data Tracking