Premium Technology and Facilities
HealthBanks uses top of the line premium technology to help retrieve and preserve the most viable stem cells for future use.
Premium Technology and Facilities
HealthBanks uses top of the line premium technology to help retrieve and preserve the most viable stem cells for future use.
Our Advanced Processing and Storage Technologies
FDA Approved Sterile Collection Bags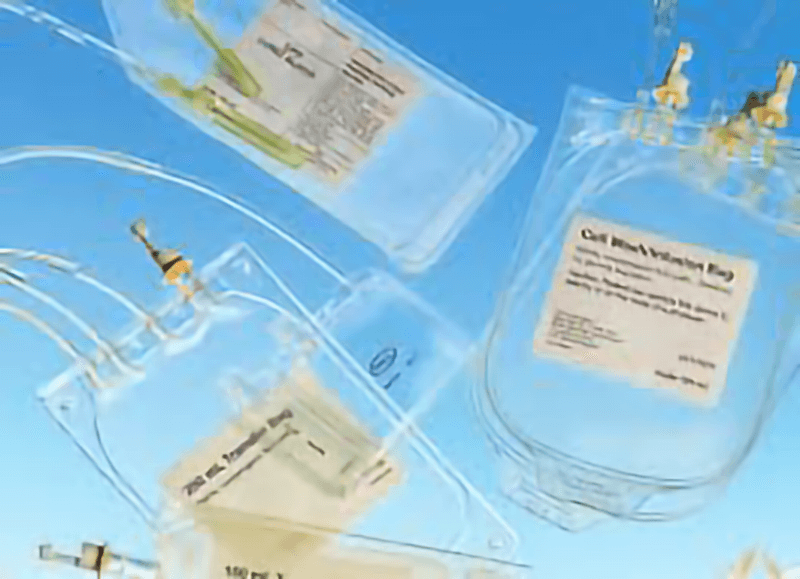 HealthBanks uses the only FDA approved sterile (and Heparin free) collection bag for use in C-sections. Using this FDA approved sterile collection bag is necessary to maintain a sterile operating room. Furthermore, HealthBanks uses the FDA and NDA approved anticoagulant Citrate Phosphate Dextrose Solution* (CPD), a cell protector, also recommended by the Department of Health and Human Services, Center for Biologics Evaluation and Research, Guidance for Industry.** CPD preserves stem cell metabolism, unlike Heparin, allowing the cells to maintain their integrity between the time of collection to processing, as well as result in a significantly higher total nuclear cell count (TNC) before and after cord blood processing.***
*HealthBank's collection bag containing CPD is FDA NDA approved and CE marked under the Medical Devices Directive for the collection of placental/umbilical cord blood. https://www.pall.com/medical_41560.asp
** During collection of cord blood, we recommend that you use an appropriate closed, sterile container sealed in a manner that prevents cell loss and contamination. We recommend that you use only citrate-based anticoagulants." U.S. Dept of Health and Human Services, Food and Drug Administration, Center for Biologics Evaluation and Research, Guidance for Industry – Minimally Maninpulated, Unrelated Allogeneic Placental/Umbilical Cord Blood Intended for Hemapoietic Reconstitution for Specified Indications, October 2009
***Blood (ASH Annual Meeting Abstracts) American Society of Hematology "Cord Blood Units Collected with Liquid CPD Appear to Contain Significantly More Nucleated and CD34+ Cells Than Units Collected with Dry Heparin" Morey Kraus*,1, Karen Foster*,2, AsimenaRigas Bridges*,3 and Mark C. Walters, MD 4 2009 114: Abstract 4227
https://abstracts.hematologylibrary.org/cgi/content/abstract/114/22/4227
AXP® System Processing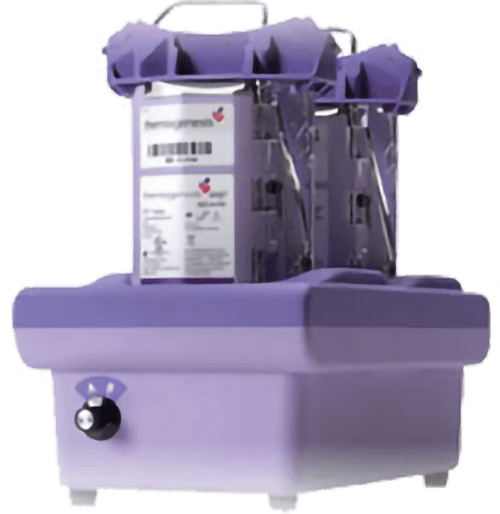 At HealthBanks, we rely on the FDA cleared AXP® Processing System — a fully automated and sterile closed-system system that consistently and efficiently processes stem cells from umbilical cord blood. Studies show that the AXP® extracts the greatest number of stem cells from any given sample. Thanks to hands-free operation, the system delivers sterile, precise performance-which means more of your stem cells get preserved and without extra contaminants, like excess red blood cells, which are known to cause complication at the time of transplant. This system is used only by the most prestigious cell banks in the world and more than 1,000,000 automated processing procedures have been performed worldwide.
BioArchive® Storage System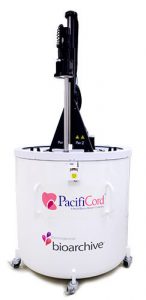 Parents often ask us "How long will our baby's stem cells last?" An excellent question, as it leads to the importance of freezing and storage technology. At HealthBanks, we rely on the BioArchive® Cryopreservation technology that uses a fully automated and robotic controlled storage system designed specifically for the tracking, retrieval, and long term storage of stem cells and immune cells. HealthBanks, along with the world's leading public cord blood banks, uses the BioArchive® System because it is a leading platform that has been used for storing cell therapies known as BLAs (Biological License Applications), such as cord blood samples approved by the FDA. Most other cell banks instead use Dewar tank technology, which has risk to exposure and contamination. This is one of many advantages of BioArchive® over traditional systems used for cryopreservation and long term cord blood stem cell storage. Viable CD34+ stem cell recovery is consistently above 97%, a much higher percentage than other available systems. The importance of freezing and storing cord blood stem cells undisturbed and under liquid nitrogen at -196º C for long-term viability is emphasized in the Guidelines for Collection, Processing and Storage of Cord blood stem cells published by the New York State Department of Health, as well as by published studies by the New York Blood Center, the nation's oldest and largest public cord blood bank.*
GMP clean room for optimal protection & safety of Stem Cells
Licensed State of California Department of Health and AABB accredited facility
FDA registered and inspected and standing member of the Irvine Chamber of Commerce
Rest assured your baby's Stem Cells are stored safe and sound with HealthBanks.
At HealthBanks, we are focused on what truly matters when it comes to the long term health and viability of your baby's stem cells: state-of-the art automated technology, FDA-approved collection materials, cryogenic preservation, & personal service.