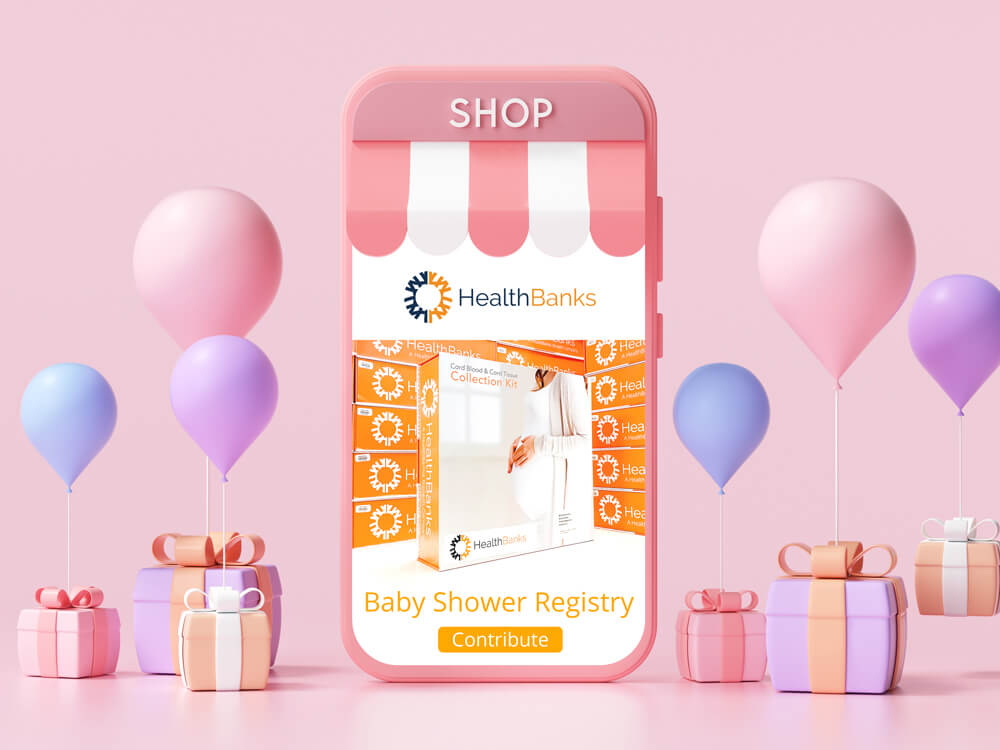 Interested in adding Cord Blood Banking to your Baby Registry? Sign up today.
We're excited to announce that we are now offering registration services for expecting parents who wish to add Cord Blood Banking to their baby shower gift registry.
How does the process work?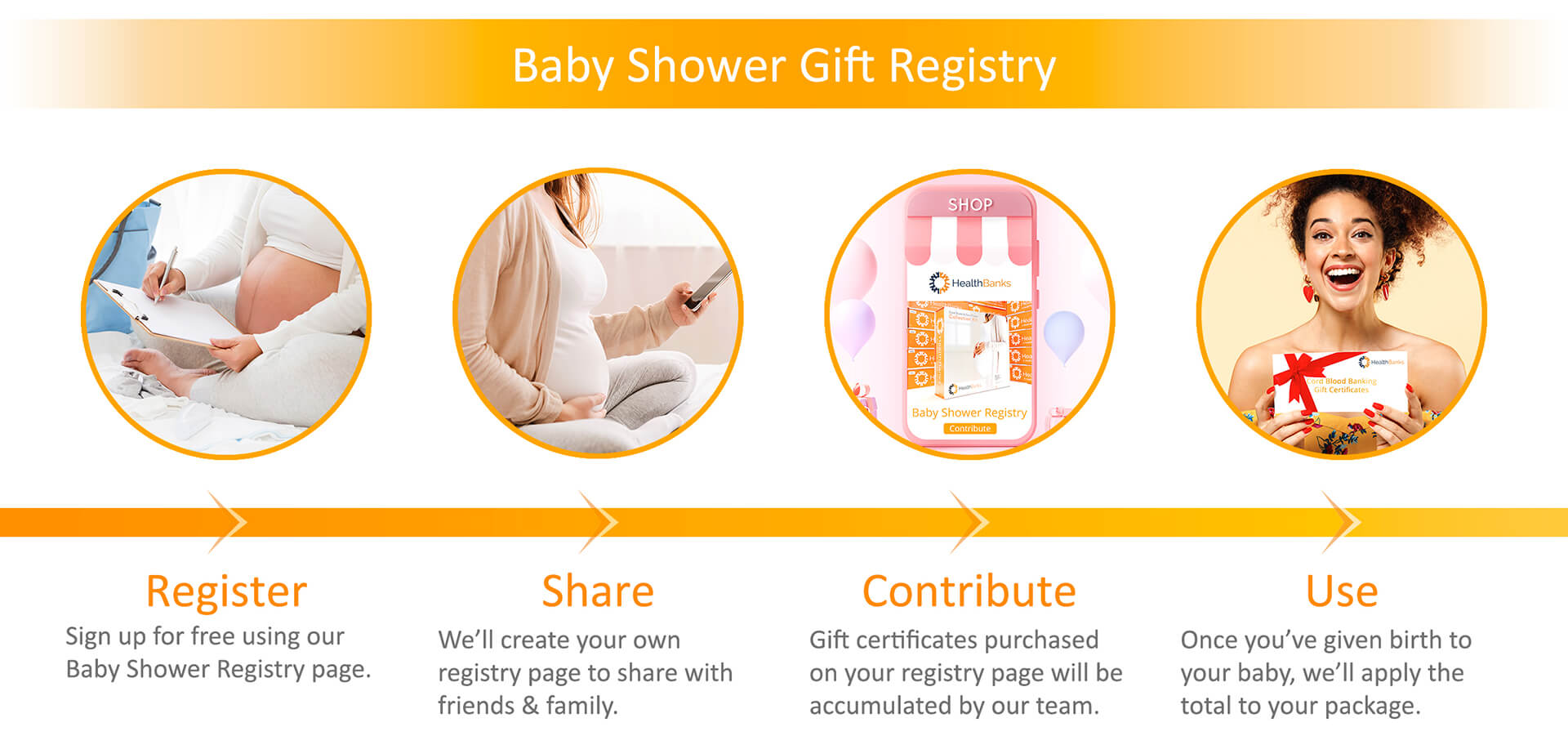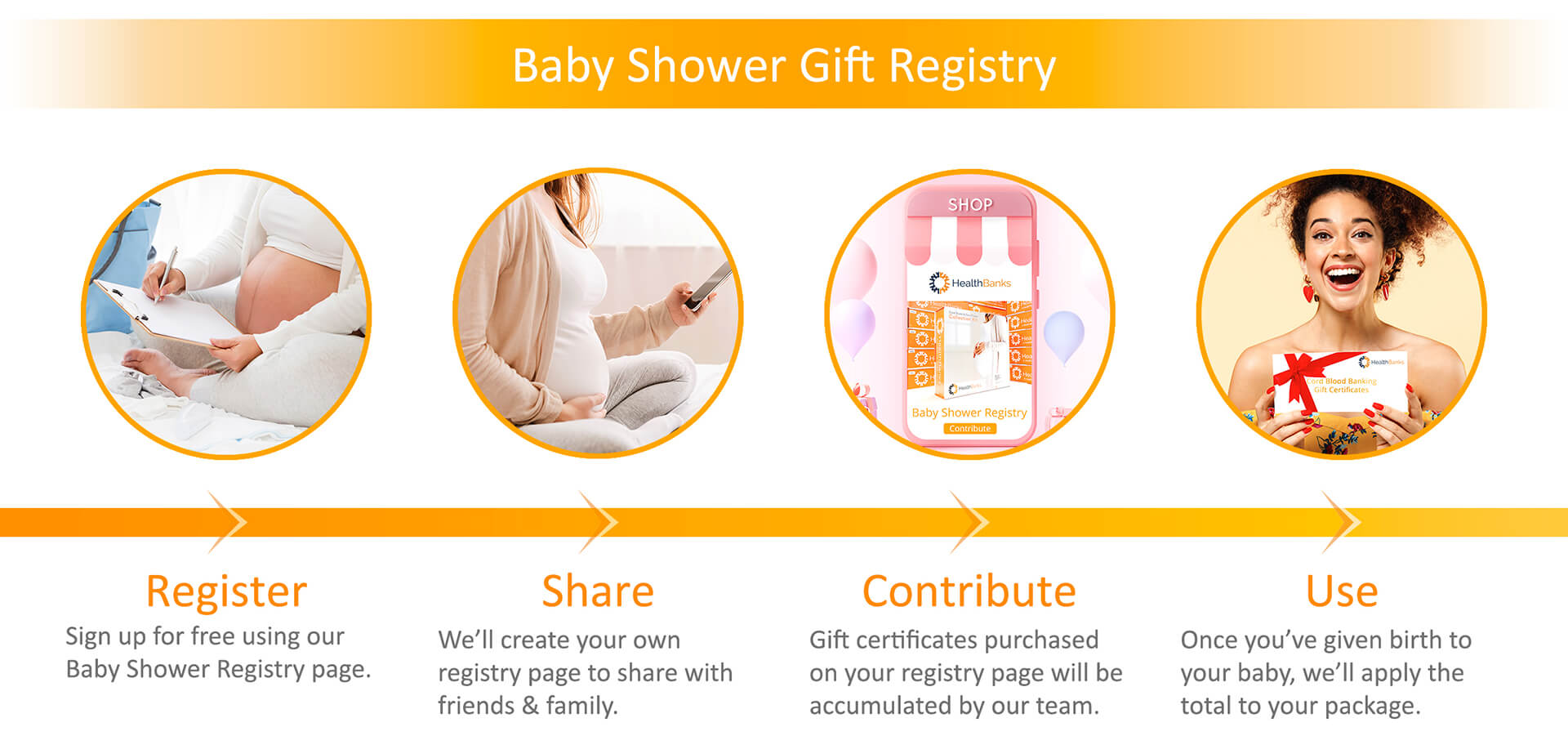 Sign up at our Baby Shower Gift Registration page.
Once setup, we'll create have your very own dedicated URL where friends & family can purchase gift certificates that can be used towards your package of your choice.
For each contribution, both contributor & family will receive an email summary of the amount given & by who.
Once your baby has arrived, we'll apply your cumulative total to your package of choice.