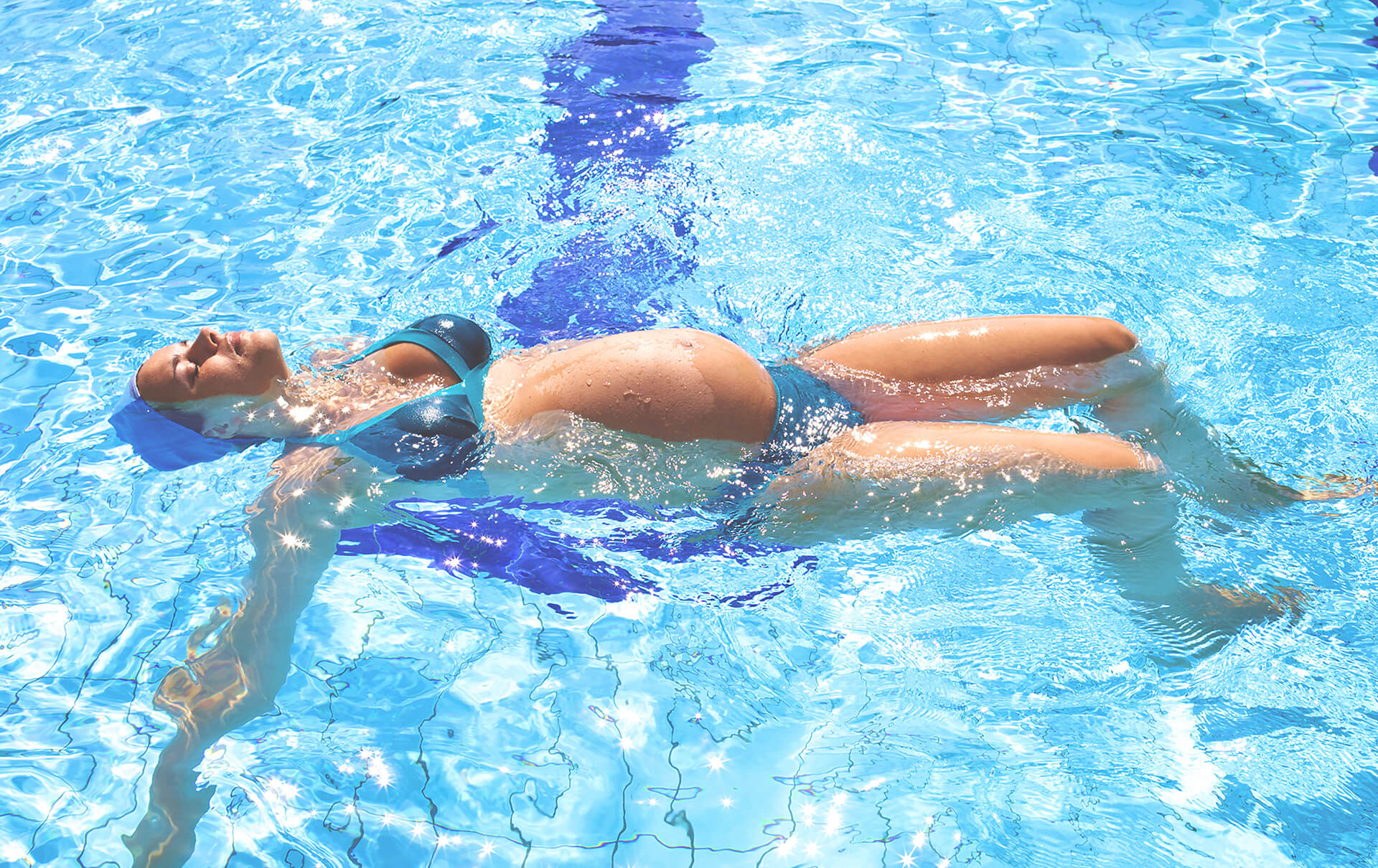 Here at HealthBanks, we are invested in the well-being of new & expecting parents as well as the lifelong protection of their children. We are one of the best cord blood banks in America offering parents affordable ways to protect their children from over 80 serious diseases that may occur during their lifetime. More on that in a bit. First, let us look at why expected moms should choose swimming for exercise.
Exercising While Pregnant
Should women exercise while pregnant? The answer is yes; however, there are a few caveats. It is important to have the exercise routine cleared by the doctor. High-risk pregnancies or a woman with pre-existing health problems may require bed rest. If a doctor gives exercise the green light, the expectant mom & her baby will benefit from a stronger immune system, more stamina (which is needed during labor), stronger muscles, & better mental health. The type of exercise undertaken is particularly important too as the woman's body is changing rapidly & the fetus cannot withstand harsh impacts. Therefore, swimming when pregnant is great exercise.
Why Swim When Pregnant?
The American College of Obstetricians &Gynecologists promote swimming as one of the safest exercises for pregnant women. It is especially important to note, however, that this excludes watersports. The pregnant woman should not engage in diving, scuba, water polo or water skiing.  Swimming provides a host of benefits while having a minimal impact on the joints. The water cushions & supports the body while aerobic fitness is built up. It engages the core without crunches & sit-ups building up the muscles thanks to the resistance provided by the water.
Can't swim? This is not a drawback. Gentle aqua fitness done in the shallow end of a pool does not require the ability to swim. By standing in water that is chest deep & using the side of the pool for support, women can do leg lifts, squats, arm exercises & more. Again, the water provides resistance & removes the impact on joints.
There is a social aspect to swimming or aqua fitness too which is important for mental well-being. Leaving the workforce to bear children or being among the few in one's peer group to be pregnant can feel isolating.  Swimming at the pool is a great way to meet other women & build friendships.
Why Choose the Best Cord Blood Bank?
Exercise is one way to protect yourself & your baby. Cord blood banking is another fantastic way to ensure a lifetime of health for your child.
A newborn's umbilical cord contains stem cells which can replicate into a variety of other cells. In addition to the stem cells, cord blood also contains red blood cells, white blood cells, platelets, & plasma. When properly collected, processed, & stored, the stem cells separated from the cord blood can be used to treat 80+ serious diseases including some cancers. Rather than rely on a compatible donor or trying to harvest stem cells from adult bone marrow, you can preserve your baby's own stem cells as part of a private cord blood bank.  Combined with our immune cell banking services, HealthBanks is the best cord blood bank & the only dual stem cell & immune cell ban in the United States!
HealthBanks is a leading cord blood bank in America. We have more than 20 years of cell banking experience & proudly use automated technology in our processing & storage which reduces human errors & recovers the highest amount of viable cells compared to other processing & storage of other cord blood banks. Among the five leading cord blood banks in America, we are the only one to use the automated BioArchive storage technology.  In addition, we offer a price-match guarantee against competing cord blood banks as well as have a $50,000 engraftment guarantee. We are also pioneers in the field of immune cell banking, the next frontier in medical treatment for treating cancer.
We makechoosing the best cord blood bank affordable & easy. You do everything you can to ensure a healthy fetus so continue this philosophy even after the baby is born by choosing to bank their cord blood & tissue.  When you choose the best cord blood bank, you can have peace of mind you've taken steps to preserve your child's future health.